Get messy at an indoor play centre like no other!
Explore, Squish, & Create
Who knew messy play could have so many benefits?!
Our goal in Messy Studio is to provide children with a fun, exciting, and developmentally appropriate learning environment that supports their social, emotional, physical, and intellectual development.
Some of the many benefits from messy play:
Fosters social interaction

Supports language development

Improves coordination & gross motor skills

Encourages the development of fine motor skills

Supports cognitive development – the way they think & understand!
Each of our sensory stations has a learning benefits card on display so you can understand exactly what your little one will get out of each activity.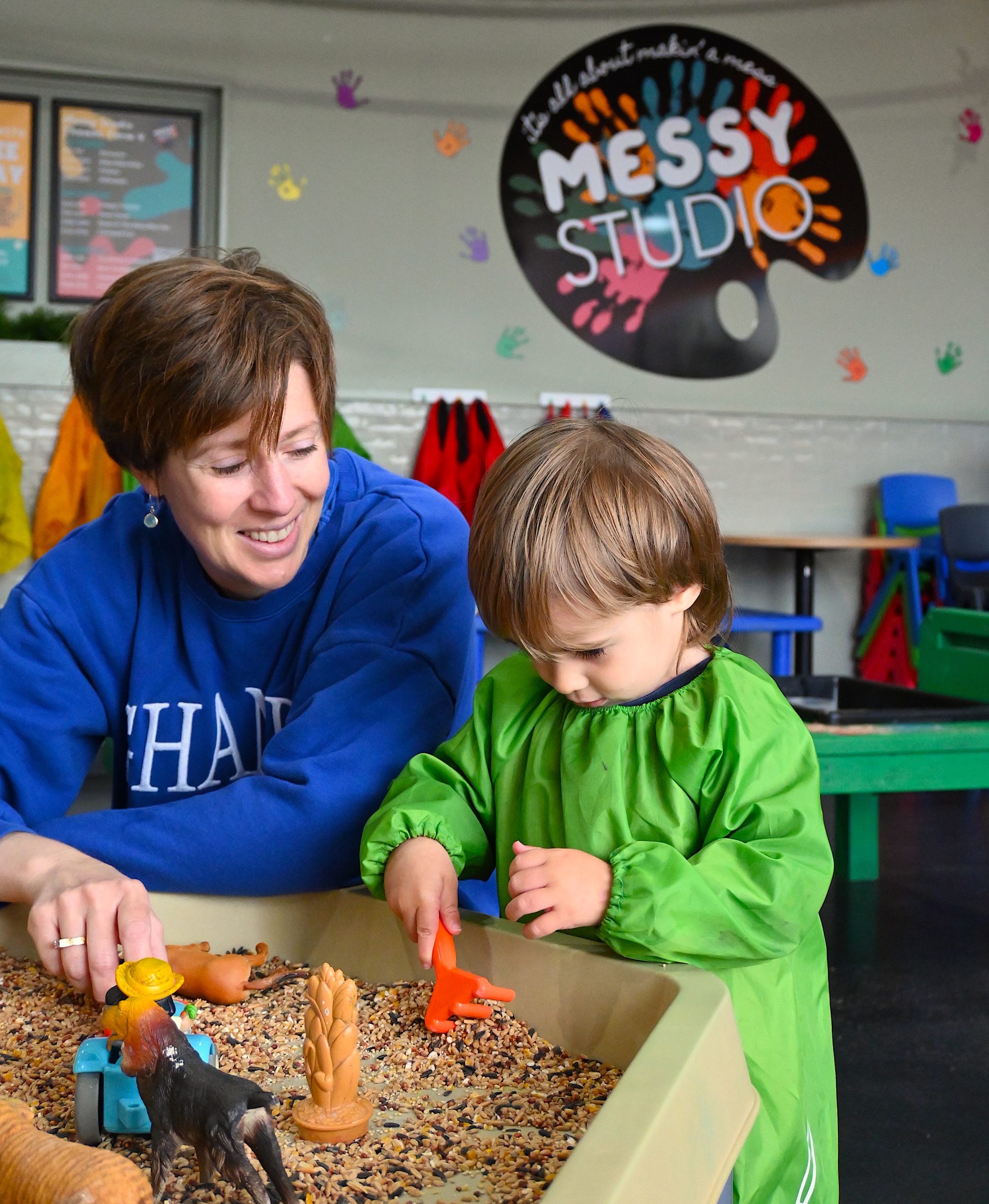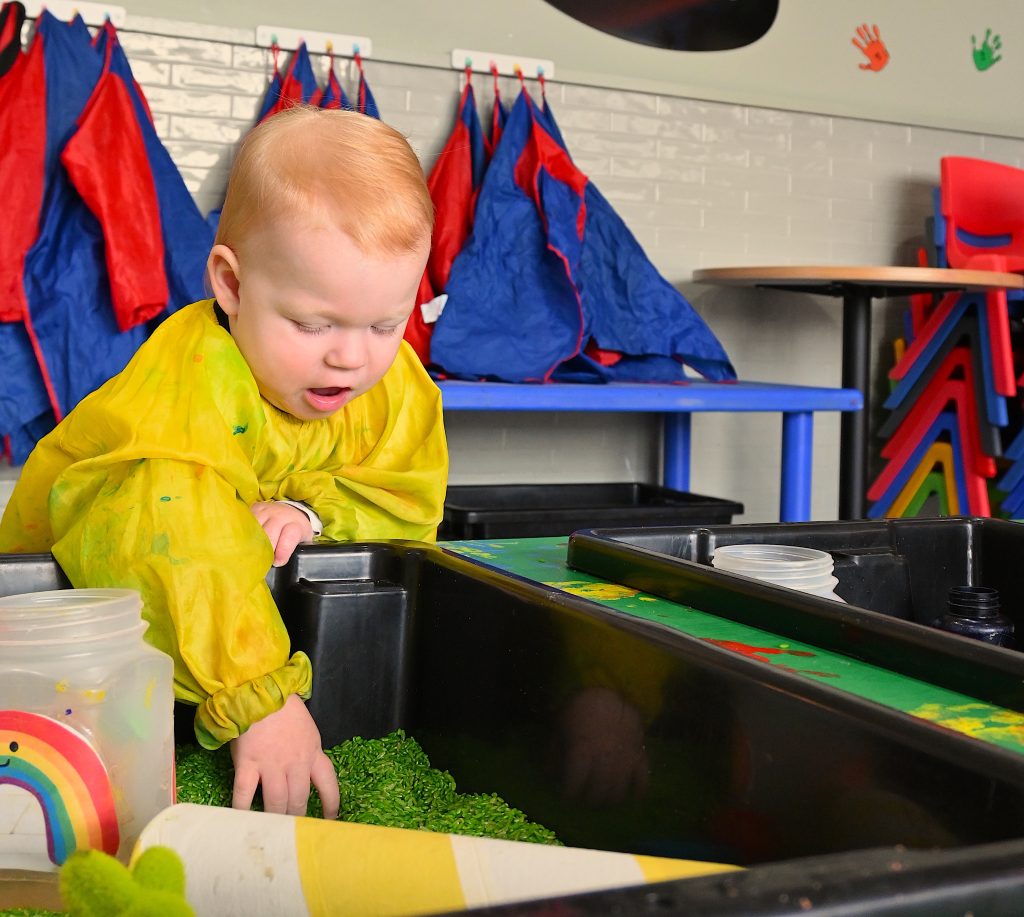 $14 Sessions Monday to Friday!
Messy Studio is passionate about children unleashing their creativity, imagination and problem-solving skills as they enjoy sensory play. We offer a safe environment where young minds can get messy with slime, sand, and slosh. 
Messy fun is always the best kind of fun!
Young minds are full of imagination and creativity. At Messy Studio, the activities are age-appropriate to allow children to use their imaginations to explore and create at their own pace. 
Cleaning
At Messy Studio's, we've got the cleaning up sorted!
Enjoy a space for kids entertainment that allows you a moments peace (it's been a minute), to enjoy your coffee without any interruptions. 
Unleash Creativity
Messy play is key to creativity
Art encourages fine motor skills, neural development, and problem-solving abilities.
Don't let them miss out on this chance to find their inner Picasso!
Safety First
 Toxic free play equipment and materials
 With our sensory play zone, kids can safely experiment with materials that are usually off-limits for little hands. They not only have a blast, they learn how to problem-solve in a contained setting.
The Messy arena is fully sanitised after every session for your peace of mind.
Are you looking for a sensory filled birthday party without the chaotic clean-up? We've got you!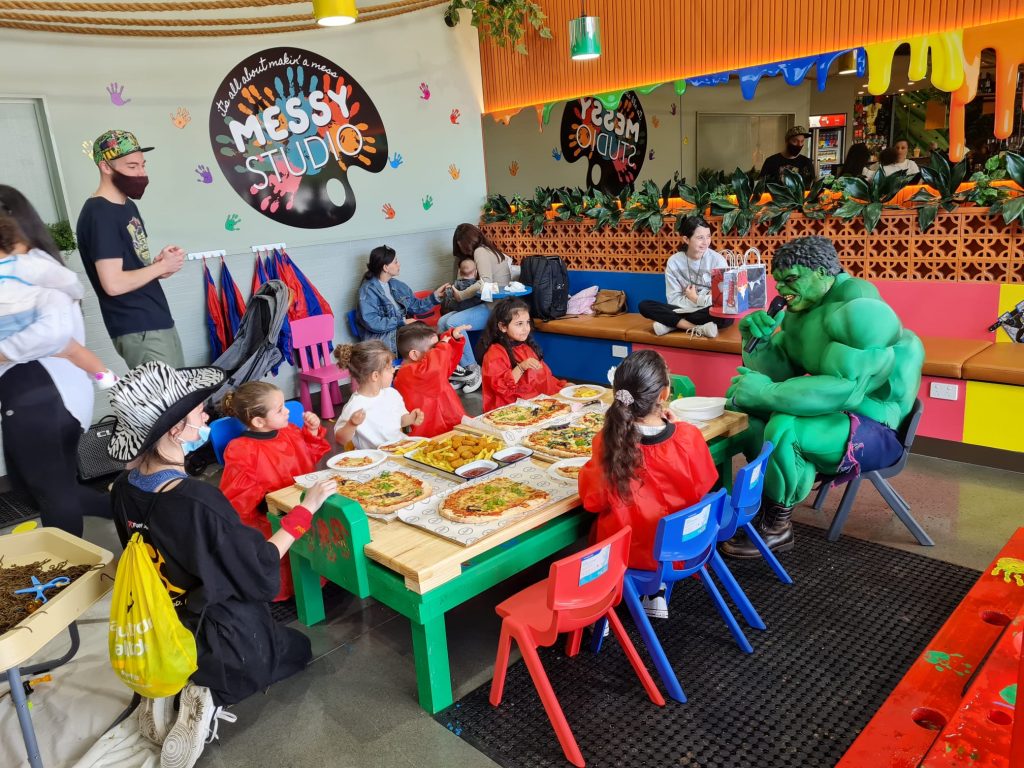 We went and did the messy play in the morning and it was fantastic, both of my kids had a great time and best of all afterwards they could just go and play on the playground.
What a great place for kids. Absolutely love it. So big and great value for money. Definitely will be back!
Last Sunday we celebrated our son's 5th birthday in the messy play studio. Out party host Tarni was super helpful and nice. She engaged in play with the children as well. The Messy Studio is a different concept and children really enjoyed it! Thank you Funtopia Cranbourne!
Had my daughter's First birthday here in the messy studio. These guys did amazing they still just managed to just cater to the needs of my large family. The party hosts did an amazing.job! Thank you guys x
Took my 2 year old to the Messy Studio this morning. She absolutely loved it. It was a fantastic morning- letting her freely explore and get messy without the worry of destroying the house! We will be back for future sessions with different themes!